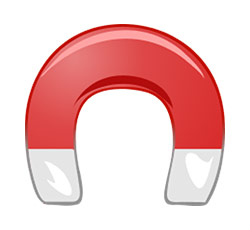 Make Your Football Team Popular with Custom Sports Magnets
Football season is right around the corner and you want to pack the stadium. Whether you're a college football team, high school football team, or another type of football team, you can use custom sports magnets to make your team more popular.
These custom magnets give you a tool you can use in many different ways to get more people to your games. Let's look at the best ways you can use custom sports magnets to grow your team's popularity.
Top 4 Ways to Use Custom Sports Magnets for Your Football Team
1. Schedule Magnet
Custom sports magnets can be created with a schedule of your games on the magnet. Then, your fans and supporters can slap it onto the fridge and they will know when you are playing your game.
You can even get these types of magnets to highlight your home games for fans. Plus, you can include an easy way to buy tickets for those wanting to come to your games.
2. Custom Car Magnets
Maybe you need a fundraiser, along with the ability to spread your team's name throughout the community. Having a custom car magnet designed for your football team will go a long way. You can sell these for a high profit margin and they can help spread your team's name and mascot throughout the community.
When you want to raise money and make your team more popular, this might be the type of custom sports fundraising magnet that is right for you.
3. Custom Magnet Giveaway
Another way to easily spread your team's name all across the community is with a custom magnet giveaway. This type of magnet giveaway will help spread the word. You can pair this type of giveaway with a custom schedule magnet to make it even more powerful.
It's even possible to get a small business in your area to sponsor your custom sports magnets. Have them pay the cost for the magnets for a tagline on the magnet advertising your business. Then, you can do a custom magnet giveaway without any cost to your football team.
4. Mascot Magnet
If you want to spread your popularity without using a schedule magnet, you can get a mascot magnet designed. These magnets tend to fit best for fans and supporters of your team. You can sell them at games, at school, or even through social media.
The mascot magnets make it simple for your supporters to show off their fandom. They can display this type of custom car magnets for all to see throughout the community.
There are many ways to use custom sports magnets for your specific team. Whether you're at the college level, high school level, middle school level, or even the pro level, you can use custom sports car magnets to pack your stadium.
Get your custom magnet designed today by using our free virtual magnet design tool. Of course, you can always call our team to ensure you get the best design possible.
https://www.arcmktg.com/wp-content/uploads/2014/10/logo-icon.jpg
230
250
Russ
https://arcmktg.com/wp-content/uploads/2014/11/logo.png
Russ
2022-08-16 09:53:18
2022-08-16 09:53:18
Make Your Football Team Popular with Custom Sports Magnets