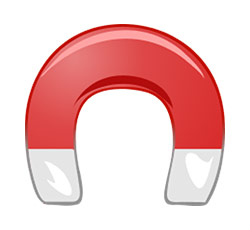 How You Can Use Custom Magnets for the Holidays
When you want to boost your brand awareness or run a fundraiser during the holidays, custom car magnets work great. You can make these custom magnets work very well for your purpose during any holiday of the year. From patriotic holidays to Christmas, there is a way to make your magnet stand out.
If you're ready to raise some money with custom car magnets or promote your business, you just need the right ideas. Let's look at how you can use custom magnets with each of the holidays throughout the year.
Holiday Custom Magnets Throughout the Year
Patriotic Holidays
Since most of the patriotic holidays will have similar designs, you can use the same custom magnet for more than one of the following:
July 4th
Veteran's Day
Memorial Day
President's Day
Election Day
Construction Day
Flag Day
There are many options and some of the best designs include the American flag or some type of spin on the flag. You can use a custom-shaped magnet to make it look like a soldier or you can use another type of soldier symbolism for your custom magnet design.
Halloween
A very popular holiday every year, you can match your custom magnet to Halloween during the month of October. This can work great for promoting a Halloween event, a haunted house, or another type of Halloween-themed business or organization. Of course, you can use this type of theming for a costume store or a Halloween shop, too.
Choose a jack-o-lantern design for a classic look or a witch hat for something simple, but different. There are many other excellent designs you can use for your custom magnet when you want to promote something around Halloween.
Thanksgiving
A classic holiday in America that fits very well with fundraisers and custom magnets is Thanksgiving. Choose designs, such as pumpkins, corn, and turkey. Many unique designs go with Thanksgiving and these types of magnets can work well as a fundraiser during the month of November.
You can also use these unique magnet designs as a giveaway to promote your business or spread awareness. Many people will put the magnet up on their fridge and when their family comes over, it can become a conversation starter.
Christmas
Of course, the best holiday for fundraising car magnets and promotions is Christmas. The mood surrounding this holiday makes it a great choice, but you can also choose a variety of festive designs ranging from religious to Santa-themed, and more.
Make your magnet stand out by creating a Santa hat design, Christmas tree, wreath, or even a nativity design for your church. It's rather popular to sell custom nativity magnets in December to raise money for a church or youth group.
When you want to raise awareness for your organization or business, giving away custom magnets is a great choice. Even if you want to run a custom magnet fundraiser, it can be an excellent idea. Using the theme of a popular holiday can take your efforts a step further. Consider the ideas above or come up with your own and use our free magnet design tool to see how it will look.
https://www.arcmktg.com/wp-content/uploads/2014/10/logo-icon.jpg
230
250
Russ
https://arcmktg.com/wp-content/uploads/2014/11/logo.png
Russ
2022-09-26 07:51:53
2022-09-26 07:52:40
How You Can Use Custom Magnets for the Holidays