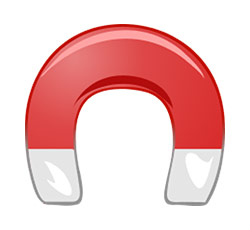 How to Run a Successful Youth Group Fundraiser
Running a successful youth group fundraiser isn't easy. It can be difficult to generate the necessary sales and create the demand you need.
Motivating your members to sell any products to prospective buyers is key to the success of your fundraiser. Let's look at a few key tips to help you create a successful youth group fundraiser.
4 Tips for Your Youth Group Fundraiser
1. Choose the right fundraiser
Picking a good fundraiser is the first key to success with a youth group fundraiser. Custom car magnets offer an easy option to raise money. They are easy to sell and offer the ability to display any message you want.
You want to make sure you choose a fundraiser your participants will be excited about. If those selling the product aren't excited, it will become difficult to raise money from your fundraiser.
2. Make it easy on participants
Several fundraisers require you to take orders, collect money, and distribute a product later. Some even require special storage, such as food products.
The easier you make it on your participants, the more you will likely sell, and the more funds you will raise. Custom car magnets offer an easy option since you'll order the magnets, and then sell them.
You can even partner with local sports teams and split the funds. Just have the custom magnets printed to represent their team and sell the magnets at the sporting event. Offer to do all the work and give the team a cut of the funds you raise.
If you don't want to deal with taking orders, collecting money, and distributing a product later on, choose a fundraiser you can invest in upfront and deliver the product the second someone makes a purchase.
3. Create enthusiasm
Providing good incentives for those participating in your fundraiser can help foster enthusiasm. If you want to run a successful youth group fundraiser, you must create enthusiasm within your sales force.
Prizes can help excite those selling. If the prizes make sense for your group and they are linked to the sales goals of the individual, it can go a long way to helping to create enthusiasm.
4. Create incredible value
Those buying whatever you're selling need to see the perceived value. Sure, parents and a few others will buy anything to support their children in the youth group. However, outside of the parents, you need to add value to the rest of the audience.
You can add value by providing something people want and like. Showing pride for their church or for other local organizations is a great way to add value. Custom car magnets provide this opportunity.
Maybe there's a local organization or cause that you could spread awareness for. It's easier to show added value by providing something buyers want to support emotionally, such as cancer awareness.
Partner with a local organization or cause and raise funds and awareness at the same time. This is a great way to add value and increase demand for your custom magnet fundraiser.
Use these tips to help you create a successful youth group fundraiser this year. With custom car magnets, you can raise plenty of cash and these tips will help you sell more magnets to your audience.
https://www.arcmktg.com/wp-content/uploads/2014/10/logo-icon.jpg
230
250
Russ
https://arcmktg.com/wp-content/uploads/2014/11/logo.png
Russ
2020-11-16 10:47:39
2020-11-23 14:35:17
How to Run a Successful Youth Group Fundraiser