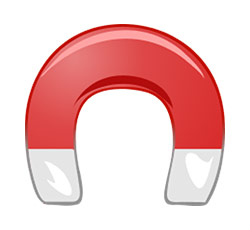 How to Get Children Involved in Your Fundraiser
Many fundraisers require you to get the children participating in the activity involved. From baseball teams to school fundraisers, the children are likely on the front lines for your fundraiser.
If you don't do something to help get the kids involved, your fundraiser may become a flop in a hurry. Here are a few tips to help get children involved in your fundraiser.
4 Tips to Help Get Kids Involved in Your Fundraiser
1. Choose the Right Fundraiser
When a child can get behind the fundraiser, they will be more willing to help. For example, if you design a custom car magnet to spread awareness about childhood cancer, and then you visit a cancer patient, they can make the connection easier.
Children will be more likely to help with the fundraising efforts if they understand why you're raising funds. Sometimes, if they see the reason for the fundraiser and they engage in someone impacted by the disease, they are more likely to get involved.
2. Make it Visual
Maybe you're raising funds for an upcoming field trip. When you design a custom car magnet and start selling it, your children need to know why.
Pictures of the place you will be going to may help them want to get involved. If they can see the end result or the reward, they are more likely to want to sell the magnets to help raise money for the field trip.
3. Make it Fun
Finding a way to make the fundraiser fun for kids will help get them involved. Children will want to help with your fundraiser if they think it's fun or entertaining.
When you decide to sell custom magnets as your fundraiser, get the kids involved in the design process. Turn it into their own little business and they can play pretend as little CEOs to make the fundraiser fun.
4. Offer Incentives
Kids will go nuts over the right incentives. Do you remember when you had to sell something for school and the top prize was a new bike? Didn't you want to sell as much as possible to win the bike?
Offering the right incentives can help your children want to be involved in the fundraiser. Prizes for different sales levels with multiple choices offer motivation for children to reach specific goals.
Teaching children how to become involved in a fundraiser is a great lesson. When parents just do the work for them and the child reaps the rewards, it's not sending the right message. Getting them involved may not be easy, but it's necessary.
When you choose to sell custom car magnets to raise funds for any reason, get your children involved in the process. If they feel like they had a say in the design, it becomes their own little business.
If you're raising awareness, make it personal by visiting the cause you're spreading awareness for. You can also offer incentives or show your kids what they will get if they participate.
Kids won't just blindly help you with a fundraiser. However, you can get children involved in your fundraiser by using these four tips. When children are involved, fundraisers are more successful and the kids learn valuable lessons.
https://www.arcmktg.com/wp-content/uploads/2014/10/logo-icon.jpg
230
250
Russ
https://arcmktg.com/wp-content/uploads/2014/11/logo.png
Russ
2020-06-29 07:39:58
2022-09-21 13:20:26
How to Get Children Involved in Your Fundraiser