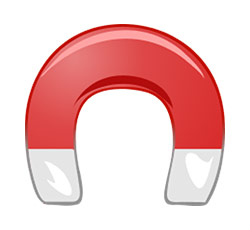 Getting a Custom Car Magnet for Your Upcoming Race
Do you have an upcoming fun run, 5K, 10K, half-marathon, or marathon? When you're planning a race, you want to have the right merchandise for promotions and for the participants. Most races provide t-shirts, patches, badges, magnets, and other items for the race.
With a large number of participants not expecting to win or even place in the race, they want something to show they participated. Yes, a participation trophy, of sorts, is a good thing in this case. For many participants, it shows the accomplishment of a goal.
How Custom Car Magnets Fit for Participants
You can have a custom car magnet designed to fit your race. It can be given out as a part of the package participants pay for. This is a great giveaway item for a race for many reasons.
Whether you're holding a simple fun run or a full marathon, you can offer a magnet to match the race and the length of the race. This gives participants something to show they achieved their goal.
Put yourself in the shoes of the average participant. Let's pretend your race is a half-marathon or 13.1 miles. This is a significant distance for most runners and will require some training. Many participants will train hard to be able to run this length without walking.
When they complete the race, they will be thrilled to have a custom car magnet to show they finished. You can even make the magnets specifically for those finishing with the word "Finisher" on them and the distance.
Many runners trying to run a marathon or reach the next milestone will love displaying their magnet. Include your race event name and you can promote it for the next race. Of course, adding a website URL is a great way to get the word out.
Choosing the Right Custom Car Magnet for Your Race
We've all seen the very simple car magnets designed with a white oval and a distance in them, such as 26.2 for a marathon. These don't communicate much of anything, other than those that know the distance know this is likely someone that finished a marathon. While that's fine, your custom race magnet should represent your specific race.
Personalize the magnet with a custom chape to represent your race. This can be the shape of the course, the organization you're running for, or anything else that makes sense.
Then, add the colors that match your race, the name of the race, the distance, and the year. If you have participants that run every year, these will likely collect on their car and fridge. Some runners will keep the most current on their car and move the older ones into their homes. Others will keep all of them on their car.
Getting a custom car magnet for your upcoming race is a great idea. At Arc Marketing, we can help you design the perfect race magnet for your participants. Start with our free Virtual Design tool. If you need help, we're always ready to help with your magnet design.
https://www.arcmktg.com/wp-content/uploads/2014/10/logo-icon.jpg
230
250
Russ
https://arcmktg.com/wp-content/uploads/2014/11/logo.png
Russ
2021-07-22 13:03:52
2021-07-22 13:03:52
Getting a Custom Car Magnet for Your Upcoming Race