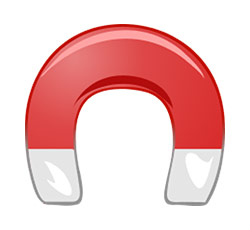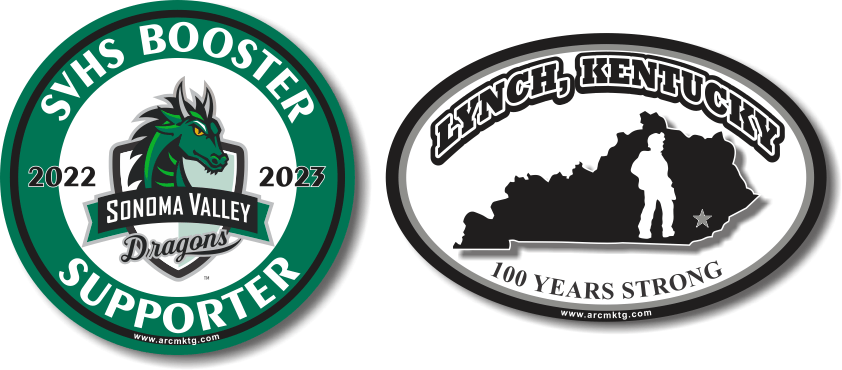 Gain Brand Popularity with Custom Magnets
A custom magnet may not come to mind as a possible marketing tool, but these interesting promotional items will make your brand stand out in today's digital age. These 6 benefits of custom magnets will help you make up your mind if you're still unsure.
Exposure to magnets is daily
A good custom design will further enhance the appeal of full color magnets in various shapes and sizes. Make sure to leave a strong, and professional impression in the minds of the audience. You can customize magnetic materials to reflect the aesthetics and values of your company. Almost as useful as a business card, a trendy magnet often doubles up as a personal message.
Custom Magnets Provide Value
Custom magnets are something everyone loves to get. Apart from being a fridge décor item, they will make a useful way to keep shopping lists for some, while for others they make excellent collectibles. As a result, custom magnets are one of the most popular marketing items out there, regardless of age or demographics.
It's Not Easy to Replace Magnets
Often magnets end up as collectibles and fridge décor items for your recipients, so when you customize magnets with your company's logo or corporate colors, they will make a perfect representation of your brand for years to come.
Lower Cost Compared to Other Options
Logo magnets make a great promotional product that won't hurt your bottom line because they're inexpensive. They're an effective promotional product that won't hurt your bottom line. By buying in bulk, you can further reduce the price and stretch promotional dollars further. As these full color magnets deck up fridge doors, you will get incredible exposure for your message.
Highly Visible
The most visible custom giveaway available today is the magnetic magnet! When used to its fullest extent, logo magnets serve as a piece of advertising your clients will see every day for years to come. These will stand out easily from fridge doors to draw easy eyeballs of people around and not just the primary recipients.
Due to their high visibility, magnets are hard to miss, so it's an easy way to get your message out there and grab the attention of your recipients.
Branding is Not Just for Businesses
Almost every organization cab benefit from an increase in brand popularity. School car magnets have proven to increase the brand awareness of every school that has used them. Youth sports can take advantage of this too. Fundraising magnets can do a lot more than raise money!
Lots of Uses for Custom Magnets
Custom magnets can be used for a variety of purposes, from promotional giveaways to mailers and fundraisers, giving you the opportunity to tailor them to any promotion. These fantastic logo magnets are sure to delight audiences of all categories, making them a great way to draw attention to your brand and build recognition. Cost-effectiveness and an effective means of garnering more awareness makes these logo magnets the perfect choice.
You can get the perfect custom magnets for a fundraiser or to promote your business with our help. We offer the highest quality magnets you will find and our free virtual design tool is the right place to start. If you need further assistance, our team is here to walk you through the process. Call us today and let our team assist you with your custom magnet needs.
https://www.arcmktg.com/wp-content/uploads/2014/10/logo-icon.jpg
230
250
Russ
https://arcmktg.com/wp-content/uploads/2014/11/logo.png
Russ
2023-03-31 12:52:45
2023-03-31 12:52:45
Gain Brand Popularity with Custom Magnets