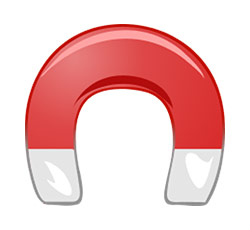 Football Car Magnets: Custom Car Magnets Revolutionizing High School Football Fundraising
Boosting team spirit has never looked so bright. High School football is woven into the fabric of America. In countless communities, Friday night lights symbolize not just a game, but a shared identity. Booster clubs are the backbone of these games, supporting teams through fundraising. This task just got a whole lot easier. Welcome to the world of custom car magnets from ARC Marketing.
The Charm of Custom Car Magnets
It's time to rethink the way we fundraise. Traditional fundraising methods often require intense effort with modest returns. ARC Marketing brings a game-changing solution to the field: custom car magnets. Easy to order, effortless to sell, and promising an impressive profit margin, these promotional items are reshaping high school football fundraising.
When sold at $6 to $10, the profit margins are incredible. That makes a compelling case for any booster club.
A Billboard on Wheels
Nothing beats football car magnets in terms of exposure and awareness. Your car turns into a mobile advertisement for your team. You spread the word every time you hit the road. It's not just about making money; it's about fostering a sense of community.
Imagine a parking lot full of cars, each flaunting a magnet of their favorite football team. That's unity in action. That's school spirit on display.
Versatility and Value
Custom car magnets are not just for high school football. They also work wonders for youth football leagues like Pop Warner and AYFL. It doesn't matter whether you're boosting a high school powerhouse or a fledgling youth league. ARC Marketing's custom car magnets work equally well for all.
Quality You Can Trust
But why choose ARC Marketing? The answer lies in the quality of their product. They make America's highest quality car magnets. Their professional design and production teams ensure each magnet showcases your team's logo beautifully. With durable materials and vibrant colors, these magnets are built to last.
Simplifying Fundraising
Fundraising shouldn't be a daunting task. With fundraising car magnets, it becomes easy and enjoyable. Booster clubs can spend less time worrying about funds and more time cheering for their team. With every car magnet sold, you're not just raising money. You're rallying support and building pride in your team.
In a nation where high school football is a big deal, custom car magnets are the perfect tool. They are more than just a product; they are a symbol of community pride. So, why not turn every car in town into a billboard for your team? Why not transform fundraising from a chore into an opportunity to spread team spirit?
ARC Marketing's custom car magnets are here to change the fundraising game. It's time to embrace this modest yet mighty promotional item. It's time to let your team spirit shine, one car at a time.
For more information and a free magnet design, visit our website at www.arcmktg.com or give us a call at 760-743-6340.
https://www.arcmktg.com/wp-content/uploads/2014/10/logo-icon.jpg
230
250
Russ
https://arcmktg.com/wp-content/uploads/2014/11/logo.png
Russ
2023-07-24 11:34:35
2023-07-24 11:34:35
Football Car Magnets: Custom Car Magnets Revolutionizing High School Football Fundraising