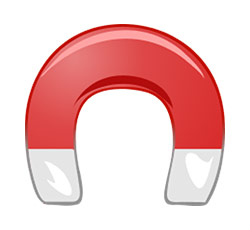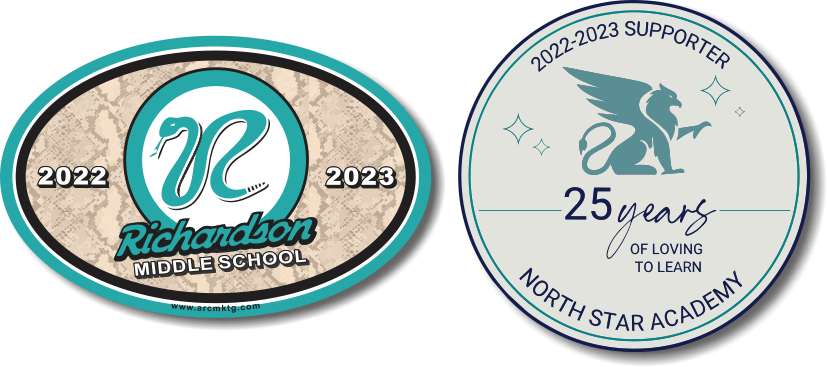 Choosing the Right Low-Cost School Fundraiser
You don't have to spend a ton of cash to run a school fundraiser. There are plenty of good low-cost school fundraising ideas you can use. Let's look at a list of possibilities and what each one offers.
Top 4 Low-Cost School Fundraisers
1. Custom Car Magnets
Selling custom car magnets is one of the best low-cost school fundraisers. Not only do you get the ability to raise money, but you can also promote your school at the same time. While this is a low-cost school fundraiser, it also has a very high profit margin.
With fundraising car magnets, you will be able to get the quantity you want for a very low price. These school magnets can sell for two, three, or even four times what you spend on each magnet. This means you can raise a good amount of money, while also promoting your school with a good custom car magnet design.
2. Run a No Uniform Day
If your school requires a uniform for the students, you can do a no uniform day as a low-cost school fundraiser. This is an easy fundraiser to run. Just have the students pay a certain amount to not wear a uniform for the day. It might not raise a ton of money for the school, but it won't cost you anything to run this fundraiser.
3. Raffles
For the price of the tickets to run your raffle, you can raise some money for your school. Raffles are a very popular choice at events, especially sporting events.
You can choose to run a 50/50 raffle where the winner gets 50% of the funds and the school gets the other 50% of the funds. This can be a good way to raise money. Of course, you can also raffle off a prize, such as a bicycle.
4. Run an A-Thon Event
Getting the students involved in an a-thon event of some sort can go a long way when you're looking for a low-cost fundraiser. This can be a walk-a-thon, run-a-thon, shoot-a-thon, or even a rock-a-thon.
This type of low-cost fundraiser allows you to raise money by having people sponsor the participants. For example, if you do a run-a-thon, sponsors can give a certain amount per mile or per minute. Then, when the participant runs a few miles, they multiply the sponsor amount by the per mile or minute and donate that amount to the school.
There are plenty of options when you're looking for a low-cost school fundraiser. You can also consider a car wash, a jelly bean count, or one of many other cheap fundraisers. Sometimes, if you get creative, you can mix a few low-cost fundraisers together to make it an even more profitable fundraiser.
Maybe you have regular sports events at your school. You can run raffles at the sports events regularly and sell custom car magnets as a souvenir at all the games, too. This can give you an ongoing way to raise money with these low-cost fundraisers.
https://www.arcmktg.com/wp-content/uploads/2014/10/logo-icon.jpg
230
250
Russ
https://arcmktg.com/wp-content/uploads/2014/11/logo.png
Russ
2022-08-30 13:07:49
2022-08-30 13:07:50
Choosing the Right Low-Cost School Fundraiser