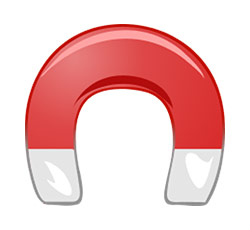 Okay, so it's February. You know what that means, right? It means that it's time to start preparing for this year's baseball season! And if you're involved with your team or league's fundraising, car magnets should be at the top of your "to do" list.
Car magnets serve many purposes, but the two main purposes are fundraising and awareness.
Fundraising: Imagine a fundraiser where you get back 2 dollars for every dollar you spend. Many fundraising items make this promise, but few deliver. How about a fundraiser that promises such a high ROI (return on investment), but is also non-fattening (sorry cookie dough) and non-perishable (I'm looking at you Candy Sales). Custom car magnets sell all year long, and can be stored indefinitely until they are ready to be sold.
Awareness: Car magnets can make your team famous! Imagine hundreds of cars all over town with your magnet on them. Broadcasting your team name, team colors and team logo constantly. This is going to make your young ballplayers feel so important! Big League exposure at a Little League price! What could be better?
Getting started on your new car magnet design is easy, and we'll do all the work. Our art department and our graphic designers are standing by to create your new car magnet design. We'll handle everything for free. Just go to our website (www.arcmktg.com), fill out the "Virtual Magnet" request form (http://www.arcmktg.com/virtual-magnet/) and within a few hours, you'll get a professional design emailed to you. Then we just fine-tune this design (with your input) until we have exactly the look you want. Then you just pick a quantity and we're ready to print your new magnets.
So visit our website, or give us a call at 760-743-6340 and let's get this Baseball Season of to a great start!
https://www.arcmktg.com/wp-content/uploads/2014/10/logo-icon.jpg
230
250
Russ
https://arcmktg.com/wp-content/uploads/2014/11/logo.png
Russ
2017-02-03 07:52:23
2018-01-04 09:08:50
Car Magnets for Little League Baseball Fundraising