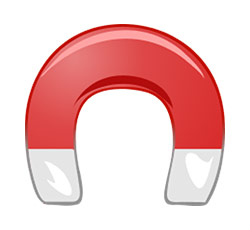 The Pivotal Role of Fundraising in Youth Football
As the warmth of summer sweeps across America, youth football leagues are diligently preparing for the upcoming season. This is a time of immense dedication and concerted teamwork, as league board members tackle a wide array of tasks that range from ordering uniforms to securing practice fields. Every role is vital to the successful operation of the league, but one stands out for its unique significance: the Fundraising Officer. The money they raise acts as the lifeblood of the team, enabling its very functioning.
The Rising Costs of Youth Sports
It's no secret that participating in youth sports like football can come with a hefty price tag. These costs can sometimes be a surprise to parents who are new to the sport. The expense of uniforms, equipment, and coaching are just the starting point. There are also additional costs for travel to away games and tournaments, which can involve transportation, accommodations, and meals. Then there's the cost of end-of-season celebrations and awards. All these expenses can quickly add up, making youth football a significant investment.
How Fundraising Helps Offset Costs
This is where the role of the Fundraising Officer becomes even more critical. Their efforts in raising money through various avenues such as selling fundraising car magnets play a key part in offsetting these costs. Effective fundraising helps reduce the financial burden on parents and ensures that all children, regardless of their family's economic status, can participate in the sport. By selling items such as high-quality car magnets, leagues can raise substantial funds, making the sport more accessible to everyone and fostering a more inclusive community. So, next time you see a car sporting a team's magnet, remember it's not just a show of support, it's a vehicle for opportunity.
Unpacking the Role of the Fundraising Officer
The Fundraising Officer's role extends beyond mere fundraising. They develop the strategy, set goals, and lay out the roadmap to meet them. This may involve orchestrating a variety of events like charity fun runs, bake sales, or merchandise sales featuring team branding. However, among all the options available for fundraising, one emerges as a particularly effective tool: the fundraising car magnet.
Harnessing the Power of Fundraising Car Magnets
Football car magnets as a fundraising tool have a lot to offer. They're items that supporters are not only happy to purchase but also proud to display. This isn't just about raising money; it's about raising awareness and team spirit. A community of cars sporting your team's magnet sends a powerful message to the world, signifying that you have a robust, supportive community backing your team.
Maximizing Profit Margins with Car Magnets
Football magnets also offer an attractive financial proposition. When these magnets are resold for anywhere between $6 to $10, the profit margins can be astonishing. This provides the Fundraising Officer with a formidable tool to not only meet but often exceed their fundraising goals.
However, not all car magnets are created equal. Quality matters a great deal. Poorly made magnets can fade or peel off, reducing their impact over time. This is why choosing a reliable supplier is essential. ARC Marketing stands out in this regard, known for producing America's highest quality car magnets. Their products are visually striking, durable, and designed to last, ensuring your magnets continue to raise team spirit—and funds—long after they're sold.
Gearing Up for a Successful Season
As youth football teams across America are gearing up for the season, it's clear that a significant amount of work lies ahead. But with dedicated league board members, particularly a diligent Fundraising Officer, the prospects for a successful season are high. The right fundraising strategy, such as selling high-quality car magnets from ARC Marketing, can make all the difference.
Now is the time to strategize, prepare, and lay the foundation for a triumphant season. So, here's to the tireless efforts of the board members, the critical role of the Fundraising Officers, and a season filled with touchdowns, teamwork, and successful fundraising!
For more information and a free car magnet design, visit our website at www.arcmktg.com or give us a call at 760-743-6340.
https://www.arcmktg.com/wp-content/uploads/2014/10/logo-icon.jpg
230
250
Stella
https://arcmktg.com/wp-content/uploads/2014/11/logo.png
Stella
2023-06-14 10:07:40
2023-06-14 10:08:26
The Pivotal Role of Fundraising in Youth Football