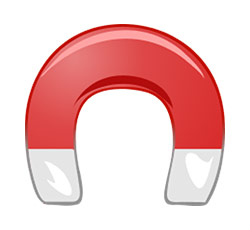 Car magnets have been used as a fundraising item and awareness tool for many years. The most common customers are schools and youth sports teams. However, a growing number of churches are now using custom magnets to promote themselves and their outreach programs.
Churches can sell their custom magnets to members to raise money for their various programs and can also give them to visitors and new members to help them remember their church.
Designing a custom magnet for your church could not be easier. ARC Marketing has a professional art department at your disposal. The design of your new car magnet just might be the most important element of your new magnet, and the artists at ARC Marketing know just what to do to make your magnet program a success. To start working with an artist to get your free magnet design, just click here.
One of our recent church clients is Sun City United Methodist Church, located in Sun City, California. Here is a little more information about Sun City UMC, in their own words…
Sun City United Methodist church at 30220 Carmel Road in Sun City, CA focuses its worship, fellowship, and mission on serving Christ and reaching the senior citizens of the Sun City/Menifee area. We support angel food ministries, a low cost local food distribution program which in turn supports the Menifee Valley Community Cupboard and Survival Ministries in the Perris area. The church also supports Heifer Project International, a ministry that delivers livestock to people in poor and developing countries around the world.
"This is a church that worships, gives and serves with a generous spirit and a warm heart" says reverend Rex Wignall   "It represents the best of the "greatest generation".
https://www.arcmktg.com/wp-content/uploads/2014/10/logo-icon.jpg
230
250
Russ
https://arcmktg.com/wp-content/uploads/2014/11/logo.png
Russ
2014-10-14 09:10:45
2018-01-09 09:46:32
Promote your Church with a Custom Car Magnet