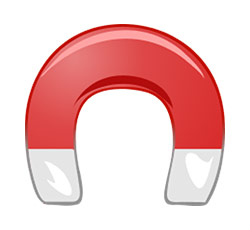 Empowering the Fight Against Cancer: The Role of Cancer Awareness Car Magnets in Funding Grassroots Movements
The Role of Grassroots Cancer Awareness Groups
Grassroots cancer awareness groups fill a vital role in our society. Often, these groups spring from the personal experiences of their members. You'll find many are family members of cancer patients. Their mission is two-fold: to raise awareness about cancer and to gather funds for cancer research. Each task, though challenging, plays a crucial part in the battle against this disease.
The Power of Fundraising
Fundraising is a key element of these groups' activities. They devise ingenious ways to gather resources, all aimed at supporting their cause. In some cases, they do it to help a family member fighting this disease. Their goal is to ensure cancer research receives adequate funding, and in turn, that patients receive the best possible care.
Unleashing the Potential of Car Magnets
One effective tool these groups use for raising funds is the humble cancer awareness car magnet. It might not seem like much, but this tool is a powerful one. It serves a dual purpose: it raises awareness and generates funds at the same time. Here's how it works: the group designs a car magnet with their message and logo. People purchase these magnets to display on their cars. Each purchase contributes to the group's fund.
Increasing Reach and Impact
Fundraising car magnets are not just a source of income. They're mobile billboards for the cause. Every car with a magnet becomes an ambassador of awareness. As the car travels, the message reaches new audiences. The more cars with magnets, the broader the reach of the awareness campaign.
This simple tool has another advantage: it's easy to distribute. Car magnets are lightweight and compact. This makes them simple to mail or hand out at events. Plus, people love them. They're a subtle but effective way for individuals to show support for a cause.
ARC Marketing: Your Partner in Awareness
ARC Marketing is a company that specializes in producing custom awareness magnets. They're known for their high-quality products and excellent customer service. If your group is considering this fundraising method, ARC Marketing should be your first stop. They have the expertise to create a magnet that will represent your cause and appeal to your supporters.
They pride themselves on making America's best car magnets. Their products are durable and weather-resistant, ensuring your message stands the test of time. They work closely with you to design a magnet that truly represents your cause. And their prices are affordable, allowing you to maximize your fundraising efforts.
Joining the Fight: More than Just a Purchase
Supporting a cancer awareness group is not just about giving money. It's about joining a community. It's about standing up to a disease that has touched too many lives. When someone purchases a car magnet, they're making a public declaration of their support. They're saying, "I stand with you in this fight."
Conclusion: The Power of Unity and Determination
That's the power of grassroots cancer awareness groups. They take a personal struggle and turn it into a communal effort. They bring together those touched by cancer, uniting them in a shared mission. They turn the individual into the collective. And they use tools like car magnets to make it happen.
So, consider contacting ARC Marketing for your group's cancer awareness magnets. Their experience and commitment to quality will ensure you have a product that truly represents your cause. And remember, each magnet is more than just a fundraising tool. It's a symbol of your community's strength and determination in the face of cancer.
For more information, and a free car magnet design, visit our website at www.arcmktg.com or give us a call at 760-743-6340.
https://www.arcmktg.com/wp-content/uploads/2014/10/logo-icon.jpg
230
250
Stella
https://arcmktg.com/wp-content/uploads/2014/11/logo.png
Stella
2023-05-22 09:05:52
2023-05-22 09:21:19
Empowering the Fight Against Cancer: The Role of Cancer Awareness Car Magnets in Funding Grassroots Movements