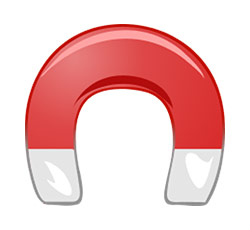 The Dublin United Soccer League began in October of 1967 and was then known simply as the Dublin Soccer League. The league was started by Mr. Ed Hardy, a Math and P.E. teacher at Fallon School and was sponsored by the Valley Community Services District.
Currently, there are 1,000 Recreational Players and 400 more playing on the Premier Squad.
The DUSL serves the areas of Dublin, CA and the Tri Valley area (San Ramon, Pleasanton, Livermore), and players between the ages of 5 and 17 are welcome to participate.
The DUSL had ARC Marketing design and produce this custom die-cut magnet. They are using the magnets for two purposes: as a marketing tool to promote the league and they are also selling them for $4 each for fundraising purposes.
The DUSL motto is One Community, One Club. You can visit their website at www.dublinsoccer.org
ARC Marketing makes fundraising car magnets for hundreds of different teams and leagues in America. If your league is looking for a dynamic, profitable fundraiser, look no further.
We will take care of everything; we'll design your magnet, print your magnet and ship your magnets to your door. All you need to do is to let the other parents know you have them and they will practically sell themselves. And this is the highest quality car magnet made in America. We use the latest generation magnetic material (won't de-laminate) and the best UV resistant inks (won't fade). You'll get a magnet that will look great for years.
To get custom car magnets for your soccer team, visit our website at www.arcmktg.com
https://www.arcmktg.com/wp-content/uploads/2014/10/logo-icon.jpg
230
250
Russ
https://arcmktg.com/wp-content/uploads/2014/11/logo.png
Russ
2014-10-02 15:26:17
2019-02-25 14:59:08
Custom Car Magnets for Youth Soccer