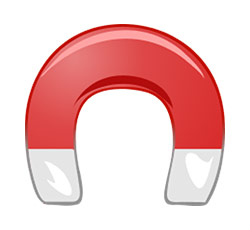 Boy Scouts, Girl Scouts and Cub Scouts; all can benefit from a custom fundraising car magnet. Scouting troops and packs from all over America use custom car magnets from ARC Marketing to raise money and increase awareness.
Most of the "Boy Scout" magnets that we make are for FOS (Friends of Scouting) thank you gifts. The Boy Scouts, like many large, philanthropic organizations, relies on private donations to fund a lot of their programs. These Scout Councils thank their donors with some token of their gratitude each year. The perfect Thank You gift would be one that would let the donor show the world that they support scouting. What could possibly be seen by more people than a magnet on the back of your car? Now what if that Thank You gift also created a ton of awareness for your Scout Council? Okay class, does anyone know where I'm going with this?
You are correct! The perfect FOS Thank You Gift is a car magnet, custom designed for your Scout Council.
It checks all the boxes:
Donor gets to show the world he supports scouting
Scout Council gets a ton of exposure
It's cost-effective! Won't bust your budget.
Our expert magnet designers will create an eye-catching magnet for you at no charge (all artwork is free at ARC Marketing), so you have nothing to lose.
Reach out to us at www.arcmktg.com or give us a call at 760-743-6340 and let's partner-up to create a car magnet that will both make money and make your scouts proud!
https://www.arcmktg.com/wp-content/uploads/2014/10/logo-icon.jpg
230
250
Russ
https://arcmktg.com/wp-content/uploads/2014/11/logo.png
Russ
2015-03-31 07:13:57
2019-02-25 14:34:15
Car Magnets for Boy Scout Fundraising