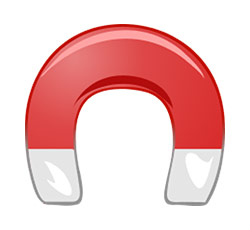 All You Need to Know About Custom Awareness Magnets
Whether you're just trying to raise awareness or you're also trying to raise money, custom awareness magnets give you the right tool. With the right awareness magnet, you can promote your cause, along with raise money.
Ribbon awareness magnets are the most popular and really started to take off after the tragic events of 9/11. Today, these custom awareness magnets are used for a number of things from Breast Cancer to Military Support.
While the main goal of an awareness magnet is to raise awareness, it can also be used for fundraising. You can purchase custom awareness magnets to give away for free, but you can also sell them for a nice profit.
If you're looking for a way to spread the word and raise money, choosing one of our custom awareness magnets might be the perfect choice. Here's a look at a few things to consider when it comes to custom awareness magnets.
Spread the Message Far and Wide
When you give away or sell custom awareness magnets they are designed to be displayed on cars. Every single person that receives one might put it on the back of their vehicle and drive around town.
Not only will you be spreading awareness to the person receiving the magnet, but you will also be spreading awareness to those seeing the magnet.
More than Just Ribbon Magnets
While the ribbon awareness magnets are great and provide an excellent tool, there are other choices, too. Custom awareness magnets come in all shapes and sizes including round, oval, and custom shapes. You don't have to choose a ribbon magnet and you might spread even more awareness by using a round or oval magnet instead.
Your magnet design can include easy to read information and can include a ribbon if you prefer. It doesn't have to be cut to look like a ribbon to spread awareness, however. Check out some of our custom awareness car magnets in our gallery here.
Support a Cause While Raising Money
Whether you're trying to raise money for a church youth group or a sports team, custom awareness car magnets gives you a great option. You can support a cause and raise money at the same time.
For example, you can choose to raise money for your group, while spreading autism awareness. With autism awareness car magnets, you'll be able to help spread awareness while raising money you need for your group. You can even donate a portion of the proceeds to a charity to support autism.
It doesn't matter the reason you want to sell or give out custom awareness magnets, we're here to help. At ARC Marketing, we provide a number of custom car magnets for raising money and raising awareness. Our professional design team will help you choose the best option for your needs and the virtual design process is always free of charge.
Start your custom awareness car magnet design today by going here now!
https://www.arcmktg.com/wp-content/uploads/2014/10/logo-icon.jpg
230
250
Russ
https://arcmktg.com/wp-content/uploads/2014/11/logo.png
Russ
2020-08-17 12:46:59
2021-05-07 08:11:01
All You Need to Know About Custom Awareness Magnets