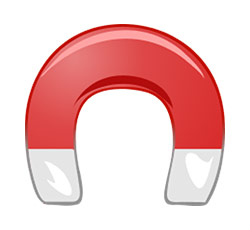 Using Oval Car Magnets for Your Fundraising or Promotional Campaign
There are many shapes to consider when ordering custom car magnets for your fundraiser or promotional campaign. Oval car magnets make a great option and they are an affordable choice. They tend to stand out a bit more than a circle magnet and they might fit your specific logo or design idea a bit better.
You can use the oval-shaped magnets in multiple ways and even create a story. Maybe you want to sell them as a fundraiser for a holiday or a big event. A school car magnet can be a great way for your PTA or PTO to raise money for your worthwhile causes.
If you're considering a custom car magnet for your organization, make sure you choose the right one. Let's look a bit closer at oval magnets and how they can be used.
Versatility in Design
You can use the oval shape as a tall magnet or a wide magnet. Many couples planning to get married will use this shape as a tall magnet to create save the date cards they can mail out. Since they can go right on the fridge, this is a great way to remind your guests of your upcoming big day.
The tall use of an oval magnet is also rather unique. It allows you a bit different look and offers a unique way to display your organization's logo.
If you choose the wide orientation (most common) it fits well with sports team logos, church logos, and many other organization logos. You might find an oval magnet is a bit easier to read from a distance than a round-shaped magnet. It also stands out a bit more since it's not a standard shape.
Include More Text
On a round-shaped magnet, if you try to include too much text, it gets very rounded and harder to read. However, if you want to include longer text, an oval-shaped magnet might work great. This type of magnet won't round the text as much making it a bit easier to read for those seeing the magnet.
Oval Magnets Earn Prime Position
Whether you use oval magnets for a fundraiser or a business promotion, they tend to earn a prime position. An attractive design can land your magnets on the bumper of vehicles, on the fridge door, or on a filing cabinet. This can be a powerful way to remind people of your organization and even advertise.
Affordable
The price of an oval magnet is the same as the price of a round magnet. You don't have to worry about paying more for this shape. If you want a quantity of 50 or a quantity of 1,000, the price is the same as ordering a round magnet.
The affordable pricing makes these custom car magnets great for a fundraiser, business promotions, and for giveaways. Whether you want to sell your magnets for a profit or give them away to spread your brand's message, they are a budget-friendly option.
When you're ready to design the right car magnet for your needs, use our Free Magnet Design tool online. If you're not sure how to design your magnet, we're here to help. Just contact us and our design team will be happy to help you.
https://www.arcmktg.com/wp-content/uploads/2014/10/logo-icon.jpg
230
250
Russ
https://arcmktg.com/wp-content/uploads/2014/11/logo.png
Russ
2021-07-05 09:04:23
2022-10-03 12:39:21
Using Oval Car Magnets for Your Fundraising or Promotional Campaign