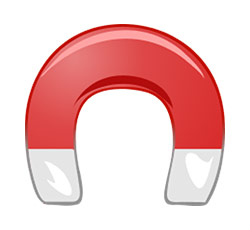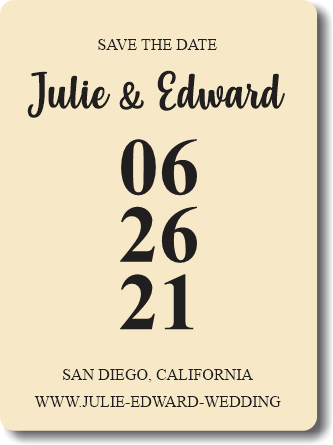 Should You Consider Custom Wedding Magnets as a Favor?
People love magnets. In most homes, you will find magnets holding up a ton of things on the fridge. You might even find magnets in offices on filing cabinets and other metal surfaces. If you're looking for a unique wedding favor, a custom wedding magnet might be the perfect option.
You can choose a fridge magnet, which will be thin and flimsy. However, choosing a custom car magnet is a better choice. It will be a higher-quality magnet and can still be placed on the fridge or any other magnetic surface.
When you want to give away a unique favor for your wedding, a beautifully designed custom magnet is a great choice. It's an affordable option and will give your guests something they can use at home or at work. Let's look at a few of the ways you can use custom wedding magnets.
As a Wedding Favor
Of course, you can use a custom wedding magnet as a wedding favor. You can give away at the reception for those attending your wedding. Then, they can take it home and place it on their fridge to hold up anything they want. It can also help provide a reminder of your big day.
For the Save the Date Cards
Sending out save the date cards has to be done early in the wedding planning process. You don't want people to forget about your big day. Creating a magnetic save the date card is a great way to remind them of your upcoming wedding day.
It can be tossed on the fridge, which most people look at multiple times per day. This can ensure your potential guests know when your big day is coming and won't forget. They will likely remember to RSVP and if they can attend, they won't make other plans with this great reminder.
As the Actual Invitation
While it's a little less popular, you can use a custom magnet as a wedding invitation. Of course, you may need to include an RSVP card and a printout of any important information. However, your main invitation can be a beautifully designed magnet with a picture of the happy couple.
Three Reasons to Use Custom Magnets for Your Wedding
1. Very Durable
Our custom car magnets are incredibly durable, so they will last a very long time. This means your guests will be able to use the magnet for many months or even years into the future. They will be reminded of the great memories of your wedding day from the magnet.
2. Great Reminder
If you use the magnets for save the dates or invitations, they won't get tossed in a drawer or in a pile of clutter. Instead, they will go up on the fridge and provide a great reminder of your big day coming up.
3. Unique
While the number of couples using magnets for save the dates is growing, using magnets as a favor is a newer trend. You can provide something rather unique by using wedding magnets for some part of your wedding.
If you're looking to make your wedding unique, custom wedding magnets offer a great choice. You can use these magnets for favors, save the dates, and even invitations.
https://www.arcmktg.com/wp-content/uploads/2014/10/logo-icon.jpg
230
250
Russ
https://arcmktg.com/wp-content/uploads/2014/11/logo.png
Russ
2021-06-08 08:42:32
2021-06-08 08:42:33
Should You Consider Custom Wedding Magnets as a Favor?