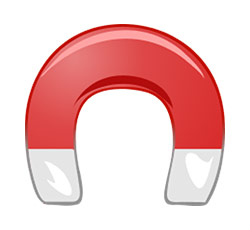 How to Make Your Custom School Magnet Super Creative
When you decide to use custom car magnets as a fundraiser, you want a creative and attractive option. There are many ways to make your custom magnets look amazing. Let's look at some of the best ways to stand out with your magnet.
1. Unique Shape
There's only so much you can do with a round or oval magnet. Choosing a custom shape for your car magnet is the fastest and easiest way to get a creative design.
For example, you can choose an apple to represent a health organization or a ribbon for an awareness fundraiser. There are all kinds of shapes you can choose from. Making the shape match your organization or cause will make it stand out above other magnets.
2. Contrasting Colors
Creativity, after the magnet shape, goes to the colors next. Contrasting colors can help you stand out. For example, if using a bright yellow background with black as your next color can provide a very sharp-looking magnet.
Usually, you will design the magnet to match your organization's colors. It could be the team colors, school colors, or any other set of colors branding the magnet to match your organization.
Making the magnet pop is the job of the colors. Use the right colors and you will have a very creative and sharp-looking magnet.
3. Use Fun Fonts
There are many fonts to choose from and the right one will make a big difference. A fun font that is also easy to read will provide a more creative custom car magnet for your fundraiser.
4. Properly Outline Your Magnet
You can make the custom shape of the magnet stand out with the right outline. For example, if you use the shape of an apple, use an outline to make the shape stand out even more.
Your outline can actually complete the shape and make it make sense for the person looking at the magnet. You can use any color for the outline, but a contrasting color tends to work the best.
5. Choose a Larger Size
With custom car magnets, you have a few size options. A larger size gives you more room to customize the magnet and make it stand out. There are plenty of ways you can use the extra space. Even just being able to make your text a little bigger can make a huge difference.
In some cases, choosing the right magnet shape is enough to make your magnet super creative. For example, if all the football teams in the league are making their magnets look like footballs, you can make yours look like a football helmet to stand out. This shape will make you stand out compared to other magnets.
Creative custom car magnets tend to do more than just provide brand awareness. They are easier to sell than basic magnets. If you create a very attractive and creative magnet, you'll be able to raise more money with your fundraiser.
https://www.arcmktg.com/wp-content/uploads/2014/10/logo-icon.jpg
230
250
Russ
https://arcmktg.com/wp-content/uploads/2014/11/logo.png
Russ
2021-08-16 11:29:58
2021-08-16 11:29:59
How to Make Your Custom School Magnet Super Creative