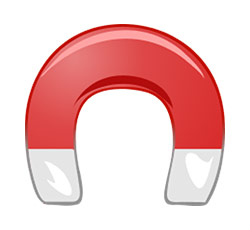 How to Get a Great Personalized Car Magnet
When you're trying to personalize a car magnet for a fundraiser, your wedding, or any other reason, there are some ways you can make it better. Whether your magnet will represent a sports team or your business, it should be personalized to your specific needs. Let's look at some of the best tips to help you personalize a car magnet for your needs.
Choose a Unique Shape
We offer custom car magnets in both oval and round shapes. We also offer unique shapes. For example, if you're magnet will represent a football team, you can have it created in the shape of a football helmet. No matter the shape, it can help to personalize your car magnet pretty easily.
Choosing a unique shape that helps better represent your organization or cause can make a big difference. Think about the ribbons used for awareness. That shape is easily recognizable and people automatically know it means you're trying to spread some type of awareness.
Out of all the tips in this article, choosing a unique shape is the top way to personalize your car magnet. This makes customization basically endless as you can choose any shape you want.
Add the Right Info
When you're trying to personalize your car magnet, adding the right info will make a big difference. Maybe you're trying to promote your non-profit and you really want larger donations than just someone buying a magnet. You can provide a phone number or website for donations.
This works great, too, for small businesses. For example, if you run a plumbing business, you can include your contact info and people can place the magnet on their fridge. Imagine if you had a cool design with a wrench and a pipe that stood out on their fridge. When they need a plumber, they will call you.
Use Contrast
White text on a dark color can help your magnet stand out. You can use contrast to make the words pop and the design stand out. This can even be done with a very light color and a darker color on the magnet.
Whether you're designing a magnet for a school, a sports team, or any other organization, contrast can help to personalize the design. There are many ways to use contrast to personalize your car magnet.
Match Your Magnet to Your Logo
Of course, an easy way to personalize your car magnet is with your logo. This is great for brand awareness and makes the design portion of your magnet very easy. With your logo tossed onto a custom magnet, you'll be in great shape when it comes to showing off your brand, organization, or business.
There are plenty of ways to create a personalized car magnet. With the right colors, fonts, text, information, and shape, you can enjoy a beautiful magnet for your fundraiser or promotion. If you're ready to personalize your car magnet, you can start by using our Free Design Tool.
https://www.arcmktg.com/wp-content/uploads/2014/10/logo-icon.jpg
230
250
Russ
https://arcmktg.com/wp-content/uploads/2014/11/logo.png
Russ
2021-09-10 07:54:05
2021-09-10 07:54:06
How to Get a Great Personalized Car Magnet