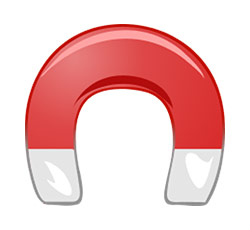 Custom Car Magnets vs. Flower Bulb Fundraisers
Choosing the right fundraiser for your school, church, sports team, or another organization, means you need to compare a few options. Maybe you've been running the same fundraiser for years and you're considering changing it up. Let's look at custom car magnets vs. flower bulb fundraisers to give you a better idea of how each one works.
Custom Car Magnet Fundraisers
A very easy fundraiser to run, custom car magnets are a great option. This type of fundraiser can help you raise plenty of cash without all the headaches. You will also get to promote your organization in the process.
With a custom car magnet, you gain many benefits for your annual fundraiser. There are many designs to choose from to match with your needs. When you choose custom car magnets for your fundraiser, you will gain the following:
A cheap cost for the magnets
A high-profit margin at 100% or more
No special storage needs
A durable product to sell
A great compliment to other fundraisers
And more!
These magnets offer one of the best fundraisers you will find. They cost as little as about $1 each and can easily be sold for $10 or more. You can even combine the magnets with your concession stands, car wash, or another fundraiser for a specific donation level or just as a complementary product to sell.
Flower Bulb Fundraisers
Flowers are very popular and a good choice for your fundraising. Selling flower bulbs offers many benefits, but this fundraiser isn't great for everybody. It's not necessarily the best fundraiser for every organization.
Most flower bulb fundraisers offer a profit margin of around 50%. This is pretty standard for product fundraisers. You won't need to pay anything upfront with some of these fundraisers, which can be a good benefit.
While there are some benefits to a flower bulb fundraiser, it's a seasonal option. You cannot really run this fundraiser in the summer or the winter. Flower bulbs are typically planted in the fall or spring.
In addition, not everybody can plant flower bulbs. This type of fundraiser will eliminate those that live in apartments, condos, or even in houses without much room for flowers.
While a flower bulb fundraiser can certainly be successful, it needs to be matched with the right type or organization. It doesn't make a ton of sense to have a bunch of high school boys selling flower bulbs. This fundraiser works better for groups, such as 4H, charity groups, and church groups.
Which One is the Right Choice for You?
Choosing between custom car magnets and flower bulb fundraisers isn't easy for everybody. However, unless selling flowers matches well with your group, a custom car magnet fundraiser is a better option. For those seeking an easy product to sell for a very high-profit margin, custom car magnets make more sense, as well.
If you're ready to design your custom magnet and get your fundraiser going, we're here to help. Contact us today or start with our free virtual magnet design tool.
https://www.arcmktg.com/wp-content/uploads/2014/10/logo-icon.jpg
230
250
Russ
https://arcmktg.com/wp-content/uploads/2014/11/logo.png
Russ
2021-10-11 07:57:08
2021-10-11 07:57:08
Custom Car Magnets vs. Flower Bulb Fundraisers