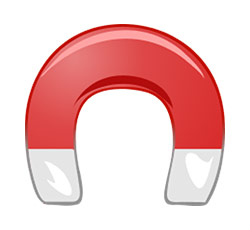 Can Custom Car Magnets Offer the Benefits of a Fridge Magnet?
Simply put, yes, you can use custom car magnets to gain the benefits of fridge magnets. Since these magnets are designed for outdoor use, they will offer an incredibly durable option for your fridge magnets. Let's look at some of the benefits you gain when using custom car magnets for your fridge magnets.
Top 6 Benefits of Fridge Magnets You Can Get from Custom Car Magnets
1. Excellent Branding Tool
You can use these magnets to help build your brand. Maybe you run a pizza shop or even a pre-school. Getting your magnet on the fridge of homes in your community can help you drive sales and promote your brand. Everything an ordinary fridge magnet can do, a fundraising car magnet can do better!
2. Friendly Reminder
Custom car magnets can be used as fridge magnets as a friendly reminder to your customers. Maybe you want repeat business and you want to make it easier for your customers. Give them a custom magnet to slap on their fridge and they won't forget about you.
This works great for plumbers, pizza shops, delivery services, landscapers, pet groomers, and many other local businesses. If you run a business, you can benefit from custom car magnets used as fridge magnets.
3. Versatility
Since these are actually designed for cars, you can use them for both. Maybe you're trying to sell custom car magnets to raise money for your organization. You can promote them as good for your car or fridge. This is a benefit you gain when you use custom car magnets that you cannot get from a cheap and thin fridge magnet.
4. Cost-Effective
The return you will get from buying a large number of custom car magnets is pretty amazing. It doesn't take many sales to make up for the cost of the magnets. For example, if you run a pizza shop, handing out a magnet will cost you less than the profit you make from one pizza.
Compared to most other forms of advertising, you'll get a better return from these magnets. Most businesses can gain more foot traffic, orders, and sales, while organizations can gain more donations from using custom car magnets as fridge magnets.
5. Highly Customizable
You don't have to feel limited with this type of custom magnet. You can choose a custom shape for your magnet, along with the right fonts and colors. With the best possible custom design, your magnet will stand out on a fridge or a car.
6. Durability
Cheap and thin fridge magnets don't last very long. They often don't hold up much on a fridge either. When you offer a custom car magnet as a fridge magnet, you gain durability and strength. This will make it more likely that those you give or sell the magnets to will use them. Think of a car magnet as a fridge magnet on steroids!
If you're ready to use custom car magnets as fridge magnets, we can help. At Arc Marketing, we can help you design your custom magnet or you can start with our free online design tool. Our team will guide you through the entire process, no matter how you plan to use these magnets.
https://www.arcmktg.com/wp-content/uploads/2014/10/logo-icon.jpg
230
250
Russ
https://arcmktg.com/wp-content/uploads/2014/11/logo.png
Russ
2022-04-11 10:49:48
2022-04-11 10:49:49
Can Custom Car Magnets Offer the Benefits of a Fridge Magnet?